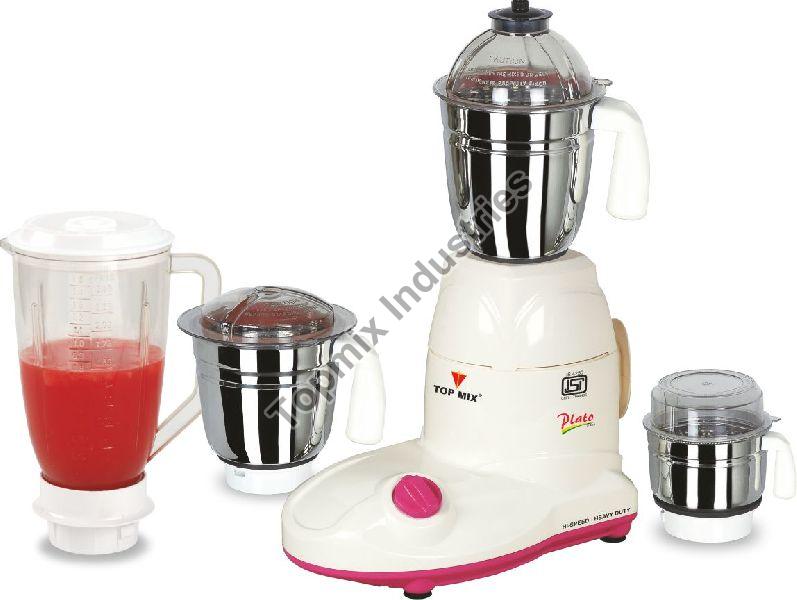 Juicer Mixer Grinder is an essential part of the kitchen to make the task easy and convenient. You should buy a good one from the renowned manufacture.
The Grinders are commonly used for grinding different ingredients such as wet and dry stuff. This machine is just the right option to turn the hard job easy. Moreover, it is a time saver option for the ladies who have to do complete lots of household tasks. In ancient times, there are several kinds of grinders available in the kitchens. Now, the place of the stone grinder has been taken from electrical mixer grinders.
Available in different shapes
Different grinders can perform the task of crushing and even for the wet pulpy. They come in different sizes and shapes and rightly fit into any kitchen. One can grind different things such as spices, salt, icing sugar, fresh fruits, and garlic, etc.
The grinders are offered in different vessels that are made of stainless steel or such stuff. The blades are stainless steel and are low power usage. The machine can be used for various ideas and again in the kitchen. It is created with an electric motor that can work on electricity or there are some manual grinders. The advanced modular kitchens are hard to image without a grinder, as the majority of the job can be completed with its help. The day starts with the mixers and grinders or the food processors. Some hard foodstuff such as coffee beans and very soft food products too can grin well into powder.
The new grinders are offered with an in-built granite stone to crush different things in it. One can easily grind something as per the requirements. For longevity, there is the use of granite stone as it doesn't heat the nutrients gets preserved and the fragrance remains for a long time.
Easy to Keep and Clean
The grinding vessels are detachable and are simple to clean as well. One can even use it for storage or fermenting or just store something inside. Essentially, it is multipurpose vessels usage. The grinder's motor is even extremely silent and remains long for several years. The user can use the grinders for dough, whipping cream, tortillas, bread, or pizzas. At the same time, the new cleaning approach can clean the roller stones quickly.
The mixer grinders offered by Juicer Mixer Grinder Manufacturers are extremely suitable for a new kitchen. They just do not save time but are even helpful in making the food tasty without long effort. However, there are some things to be known before purchasing grinders. Initially, you should confirm that this kind of grinder you wish, as there are several kinds of grinders for different usage. After that, you should consider the space of the grinder. And at the last, you should look into the budget you wish to spend on the selected grinder. Make good market research and look for something better and long-lasting.